Cold room reinvented, out of the box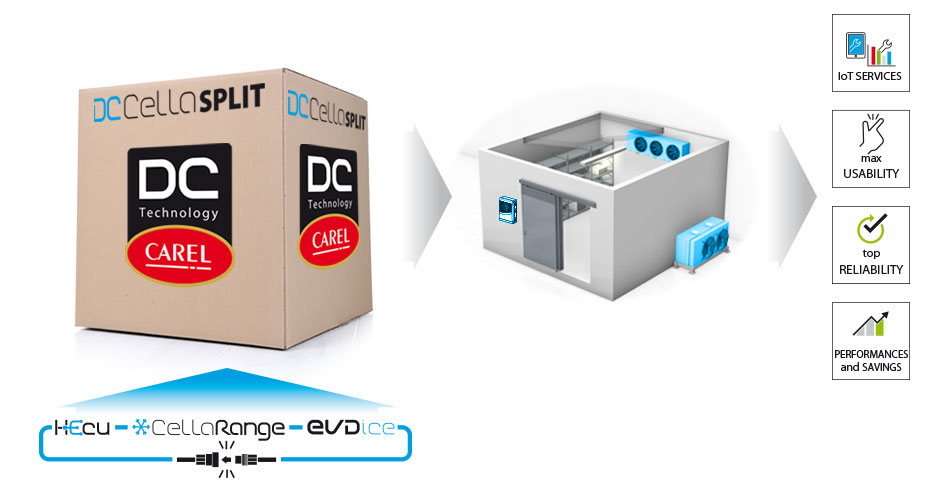 "Out of the box" means innovation, simplicity and performance, characteristics that perfectly describe CAREL's new integrated system for high-efficiency cold rooms.

Created by combining the assets of already revolutionary products such as HECU, UltraCella and EVD Ice, enhanced by CAREL's system approach and finalised by constant attention to simplifying installation, configuration and use, DC Cella SPLIT is a solution that guarantees even higher performance and maximum usability, as well as helping solve the perceived difficulties relating to CO2 technology, with the objective of complying with the increasingly restrictive regulations on energy efficiency and gases with a low environmental impact.
Energy savings up to 25% higher than with on/off units and excellent stored product quality control are just some of the main benefits for end users.

DC Cella SPLIT will be presented for the first time at the CAREL stand @ MCE 2018