Gas-fired humidification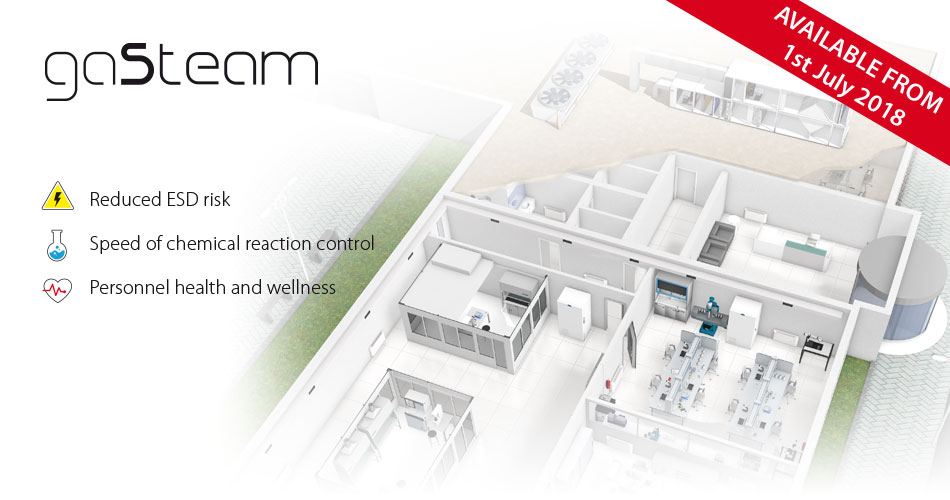 The gas humidifier for medium-sized applications
The range of isothermal humidifiers ensures high standards of hygiene and reduced space requirements for absorption of the steam into the environment compared to adiabatic systems.
gaSteam is available in 45, 90, 180 and 300 kg/h versions, for both indoor and outdoor installations. The use of gas - where this costs less than electricity - guarantees a fast return on investment and low running costs. Flexibility in setting the controller means natural gas, LPG or other types of gas can be used, by simply setting a few calibration parameters. The innovative design of the heat exchanger, specifically developed for the gaSteam range, guarantees high efficiency (94-96%).
The c.pHC controller's connectivity options increase the humidifier's flexibility and simplify communication with external systems. In addition, gaSteam is IoT ready, meeting the most advanced industry 4.0 standards.
For more information visit our website and our stand in MCE hall 22 booth A31/A41.