HVAC system integration - k.water and k.air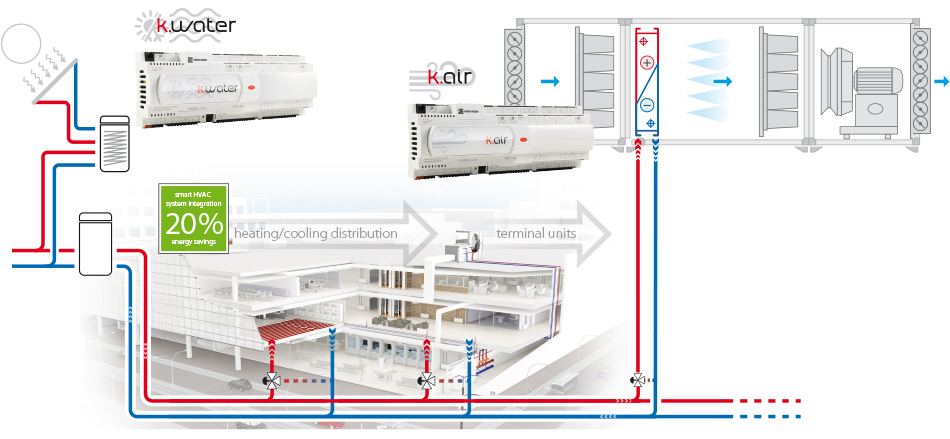 CAREL presents a new range of products designed for the integration, control and monitoring of HVAC systems.
k.water and k.air are the new series of easily configurable controllers for managing all systems on site, from heating and cooling generation to fluid distribution circuits, domestic hot water, solar capture and finally air-conditioning and ventilation systems.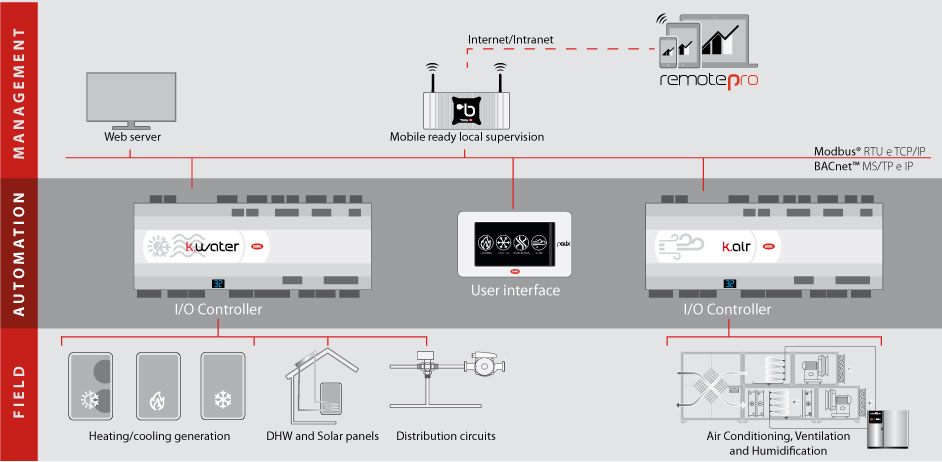 The complete architecture seamlessly integrates all available devices, from field devices to local and remote supervisors, exploiting Ethernet connectivity and the most widely-used building automation protocols, ModBus and BACnet, over both IP and RS485 networks.
A standard solution supplied with a set of pre-loaded and tested applications already on board, with easy-to-use technical documentation to simplify every stage of the project, from design to commissioning. A flexible solution based on a modular concept that allows new applications to be created and expanded over time.
k.water and k.air ensure maximum indoor comfort while reducing energy consumption, implementing the most efficient control logic and supporting machine learning algorithms so as to optimise performance and reduce maintenance costs.
k.water integrates CAREL's solutions for the management of chillers and heat pumps, achieving maximum synergy between the different parts of the system and boosting overall system efficiency.