The new solution for smart showcases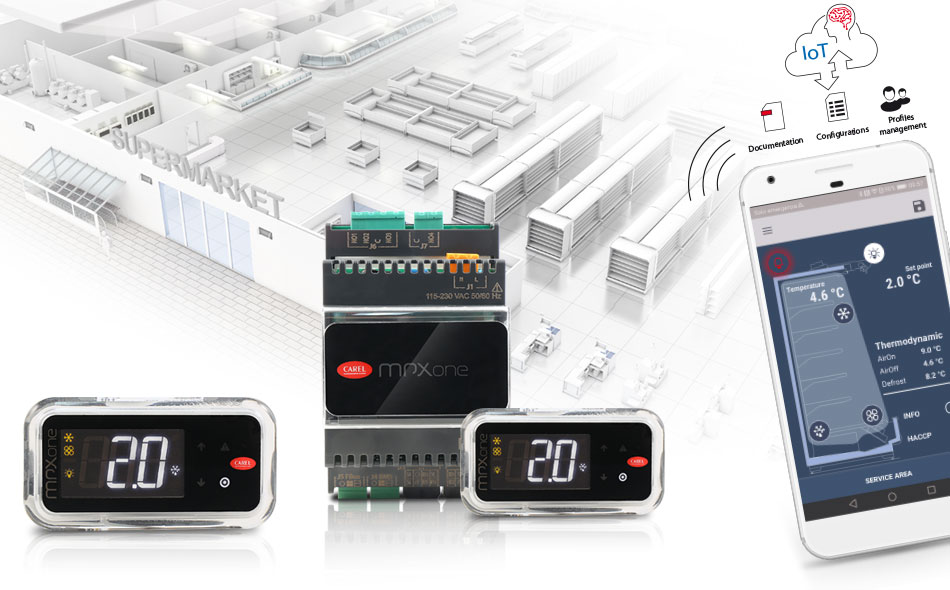 MPXone is CAREL's new parametric controller for the management of remote showcases in supermarkets, whose main feature is connectivity.
Designed on a flexible and scalable platform, this solution can satisfy all end user needs.
From synchronised actions between groups of cabinets, with a local master/slave network, to supervisory system connection and high efficiency through load modulation, all the advanced functions are now available even for simple applications.
MPXone reinvents the user experience through NFC and Bluetooth connectivity options that revolutionise human-machine interaction in the refrigeration market with a dedicated app for mobile devices.
For more information visit our website and our stand in MCE hall 22 booth A31/A41.