WTS Large
ROL*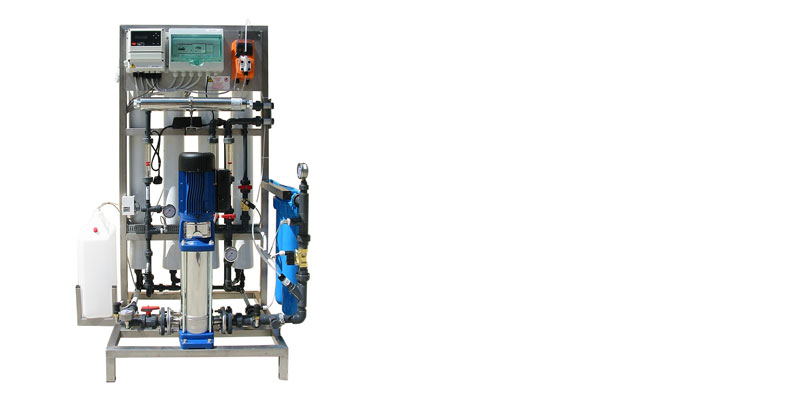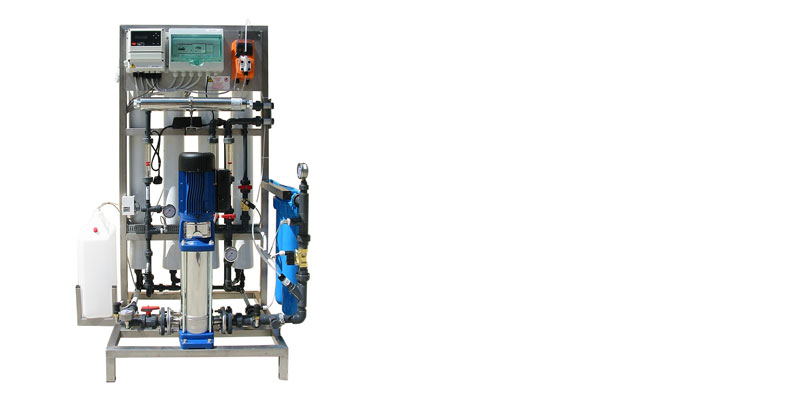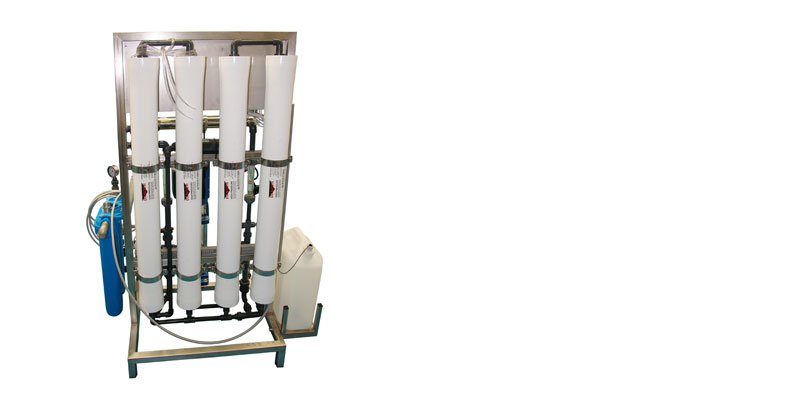 Plus

- very high recovery up to 70%




- solution tested and guaranteed to be coupled with Carel humidifiers




- UV lamp for extra hygienic security on the output permeate




- very fast and simple periodic maintenance




- all parts easy to access




- quick start-up thanks to the intuitive layout of the machine and the clear and effective instructions

General characteristics

The WTS Large (Water Treatment System) is a reverse osmosis system for water demineralization: thanks to the use of specific osmotic membranes, the WTS is able to purify water from all the substances dissolved in it, such as mineral salts, chlorides, silicon, iron and even microbes and bacteria. The water produced (permeate) is pure, characterized by a very low conductivity value, and with physical, chemical and organic characteristics suitable for humidifiers.


WTS Large consists of the following modules: input water filtration, liquid antiscalant injection for water softening, charge valve, pressurizing pump, osmotic membranes, UV lamp on the output permeate. It is also equipped with an electronic controller that controls operation in automatic mode, allowing the user to interface rapidly and intuitively thanks to the display on the machine. WTS Large is designed to optimize field service, maximize the recovery value of the system (that is the ratio between the water produced and the water used), simplify installation and start-up operations, facilitate accessibility to the components of the system for monitoring and maintenance operations. WTS Large is suitable for atomizing adiabatic humidifiers (humiFog, optiMist, MC) and large steam humidifiers (heaterSteam and gaSteam). The benefits that come from using demineralized water for humidifiers are many: less maintenance is required, it minimizes the accumulation of mineral salts, which cause incrustation on the nozzles and boilers, powders of mineral salts are not released, hygienic conditions improve. WTS Large is available in the following capacities: 100, 320, 460, 600 e 1000 l/h. It can be coupled with an expansion vessel or a booster, also supplied by Carel.
Documentation
Technical
Manuals

* Entries are ordered by date

Code
Description
Language
Date *
Release

Code

+0300016SP

Description

Instalación de ósmosis inversa Planta de osmose reversa WTS large

Language

POR SPA

Date

20/04/2018

Release

1.2

Code

+0300016CS

Description

Zařízení na bázi reverzní osmózy WTS large

Language

CZE

Date

20/04/2018

Release

1.2

Code

+0300016FD

Description

Machine Osmose Inverse Umkehrosmoseanlagen WTS large

Language

FRE GER

Date

20/04/2018

Release

1.2

Code

+0300016RU

Description

Система обратного осмоса WTS large

Language

RUS

Date

20/04/2018

Release

1.2

Code

+0300016SV

Description

System med omvänd osmos Reverse osmosis system

Language

SWE

Date

20/04/2018

Release

1.2

Code

+0300016IE

Description

WTS large: Impianto osmosi inversa/ Reverse osmosis system

Language

ENG ITA

Date

20/04/2018

Release

1.2

BIM files

* Entries are ordered by date

Code
Description
Language
Date *
Release

Code

BIM files WTS

Description

Language

ALL

Date

11/03/2020

Release

R0
Commercial
Brochure

* Entries are ordered by date

Code
Description
Language
Date *
Release

Code

+3000018FR

Description

L'humidité est importante! Les humidificateurs CAREL, une solution pour chaque application

Language

FRE

Date

26/09/2019

Release

4.0

Code

+3000018ES

Description

¡La humedad es importante! Humidificadores CAREL, una solución para cada necesidad

Language

SPA

Date

26/09/2019

Release

4.0

Code

+3000018EN

Description

Humidity matters! CAREL humidifiers, a solution for every need

Language

ENG

Date

26/09/2019

Release

4.0

Code

+3000018DE

Description

Die Feuchte zählt! CAREL-Befeuchter, eine Lösung für jedes Anliegen.

Language

GER

Date

26/09/2019

Release

4.0

Code

+3000173IT

Description

Soluzioni per l'industria del tabacco L'eccellenza per il controllo e il monitoraggio dell'umidità

Language

ITA

Date

18/04/2018

Release

1.0

Code

+3000173EN

Description

Solutions for the tobacco industry Excellence in humidity control and monitoring

Language

ENG

Date

18/04/2018

Release

1.0

Code

+3000054ZH

Description

数据中心节能解决方案

Language

CHI

Date

11/10/2016

Release

2.0

Code

+3000054EN

Description

Energy saving solutions for data centers

Language

ENG

Date

11/10/2016

Release

2.0

Code

+3000102ES

Description

WTS Water Treatment System el agua ideal para la humectación

Language

SPA

Date

12/10/2015

Release

1.0

Code

+3000102DE

Description

WTS Water Treatment System Ideales Wasser zum Befeuchten

Language

GER

Date

12/10/2015

Release

1.0

Code

+3000102FR

Description

WTS Water Treatment System l'eau idéale pour l'humidification

Language

FRE

Date

12/10/2015

Release

1.0

Code

+3000102IT

Description

WTS Water Treatment System l'acqua ideale per l'umidificazione

Language

ITA

Date

12/10/2015

Release

1.0

Code

+3000102EN

Description

WTS Water Treatment System: the ideal water for humidification

Language

ENG

Date

12/10/2015

Release

1.0

Code

+3000102NL

Description

WTS Water Treatment System Het ideale water voor bevochtiging

Language

DUT

Date

12/10/2015

Release

1.0

Code

+3000018KR

Description

최고의 습도 조절을 위한 CAREL solutions

Language

KOR

Date

19/02/2015

Release

3.0

Code

+3000018PT

Description

A humidade é importante! Soluções CAREL para as suas necessidades de humidificação

Language

POR

Date

19/02/2015

Release

3.0

Code

+3000018IT

Description

L'umidità è importante! Umidificatori CAREL, una soluzione per ogni richiesta

Language

ITA

Date

19/02/2015

Release

3.0

Code

+3000059DE

Description

Reinräume Feuchteregelung und Klimatechnik

Language

GER

Date

20/03/2013

Release

1.0

Code

+3000018FI

Description

Kosteudella on merkitystä! CAREL kostuttimet, ratkaisu kostutustarpeisiin.

Language

FIN

Date

01/10/2012

Release

2.0

Code

+302240544

Description

WTS: Water Treatment System

Language

SPA

Date

02/08/2010

Release

1.1

Code

+302240543

Description

WTS: Water Treatment System

Language

GER

Date

02/08/2010

Release

1.1

Code

+302240586

Description

Booster voor airconditioning en andere koelsystemen

Language

DUT

Date

10/10/2008

Release

1.0