µChiller Process web event
The innovative solution for the management of process chillers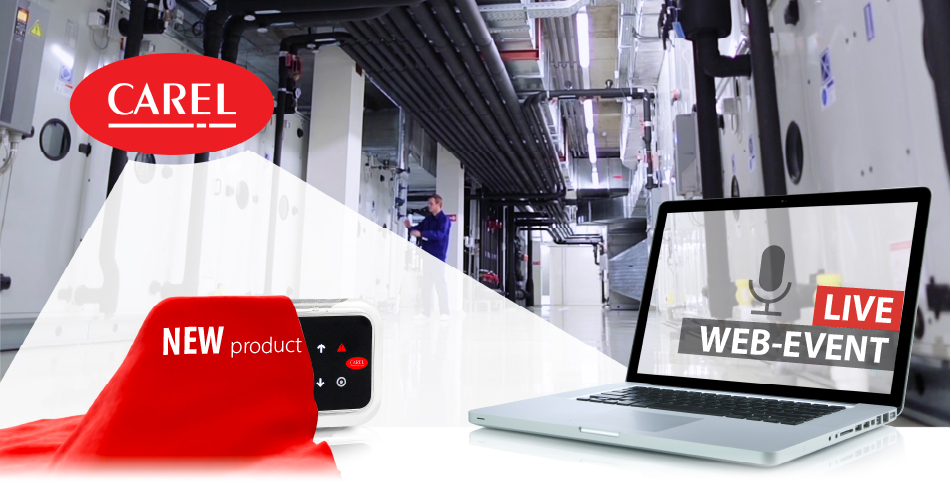 Attend the launch event
Tuesday 6 October 2020 from 3.00 p.m. to 4:30 p.m. CEST
European eco-design regulations, specifically "ENER Lot 21" (Regulation 2016/2281 of the European Commission) define new efficiency and performance requirements for process chillers.
The 2021 deadline in particular will establish even more stringent limits than those introduced in 2018.
This drive towards higher energy performance comes at a time when connectivity of industrial machinery is becoming increasingly important, following current restrictions on mobility due to the pandemic: a situation that will further drive the growth of IoT in industry.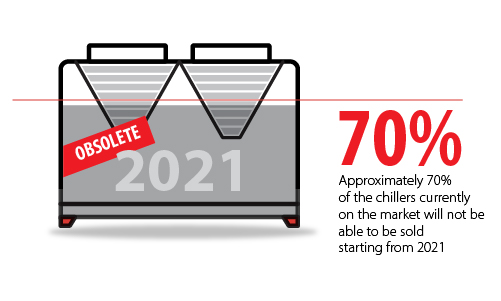 It is therefore essential to combine the reliability of traditional design with innovative elements for high efficiency and connectivity so as to respond to the demands of end users and comply with regulations.
At the same time, the compact dimensions of the chillers that offer in-line cooling services in production plants means that all of the components must be likewise compact. In the same way, greater integration of functions into the controller itself minimises the need for additional components outside of the unit.
µChiller Process is the CAREL solution that meets these needs, allowing complete management of process chillers with On-Off and variable-capacity BLDC compressors, as well as innovative connectivity features.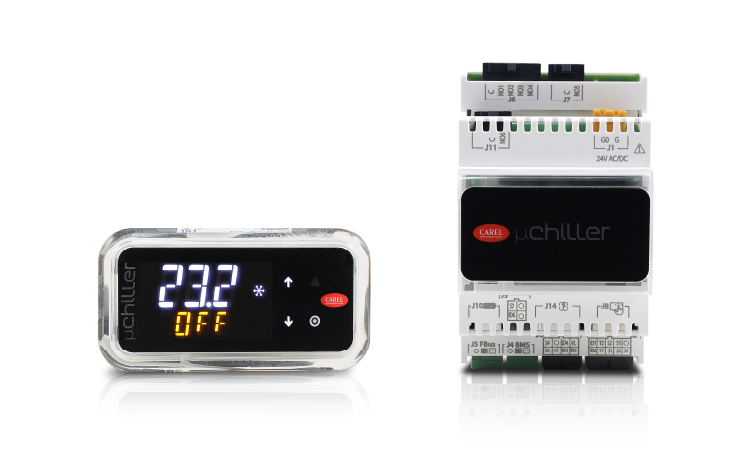 The availability of serial ports, connectivity via Bluetooth with smartphones using the CAREL APPLICA app and the desktop version offer various methods of interaction between the unit and the end user and/or manufacturer.
App adaptable to the specific needs of OEMs
Wireless connectivity with NFC or Bluetooth interface
Fully-customisable user interface with web-based technology

FIND OUT MORE
There are also new control functions that can be freely set by the chiller manufacturer to adapt µChiller Process to a wide variety of needs.
Attend the launch event
Tuesday 6 October 2020 from 3.00 p.m. to 4:30 p.m. CEST