The two steps toward healthy air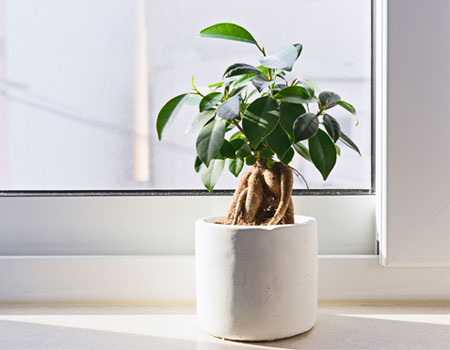 The healthiness of the air we breathe is something that affects our lives each and every day, but to which we rarely give the importance it deserves. A person spends an average of 90 percent of his or her time indoors, and the quality of the air inside has important effects on health, on the ability to concentrate, on productivity, on mental and physical well-being, as well as on comfort.
In many buildings, offices or other commercial activities, but also in residential environments, the only factor considered at the design stage is energy efficiency, with the economically and environmentally positive result of having a building with a very efficient insulation and a low air exchange to keep air conditioning consumption down. Because of this, however, the national building stock often lacks sufficient ventilation to ensure the minimum air exchanges per person recommended by regulations. Even worse, the very regulation of ventilation systems does not take into the slightest account environmental parameters that determine air quality, such as humidity, dust concentration, VOCs or CO2, but it is governed solely by thermoregulation requirements.
One of the effects of the Covid-19 pandemic, in addition to forcing us to spend more time indoors, has been to raise awareness of the topic. There have been dozens of scientific articles published, also taken up by national newspapers, which rightly warn against the risks of "polluted" indoor environments, i.e., with high concentrations of dust and particulates, humidity levels that are too high or too low, high concentrations of carbon dioxide (CO2) or volatile organic compounds (VOCs).
Indoor air quality control as a design criterion for ventilation systems is on its way to being the standard for new buildings, and many opportunities have opened up for retrofits on the existing building stock as well.
In order to meet these needs, CAREL offers a full range of solutions, firstly to carry out air quality monitoring in environments, and then also to automate the regulation logic of ventilation systems to ensure compliance with the recommended thresholds.
CAREL solutions enable a step-by-step approach:
The first phase begins with the installation of an air quality measurement and monitoring system, consisting of a series of probes connected to a centralised monitoring system of the boss family of products.
CAREL's IAQ probes can be of room or duct type, with Modbus or Wi-Fi connection, and detect the 5 main parameters that determine air healthiness, for maximum installation flexibility. The boss family also offers different models according to the number of devices to be controlled.
Through boss, the user can have full visibility of the connected probes, either local via PC and Wi-Fi or remote, with dedicated graphic masks and the ability to set alarms and alerts.

Realising to have an air quality problem, however, is only half of its resolution.
That's why CAREL also offers electronic controllers for ventilation systems, suitable for both retrofits and new installations, that update the regulation logic to take the IAQ parameters into account. Pre-programmed k.Air controllers are suitable as quick replacement of existing controllers, alternatively, programmable controllers in the pCO and c.pCO families can be customised for more complex systems.
Both of these solutions can also be connected to the boss monitoring system, in order to take advantage of the existing hardware and extend local and remote control capabilities from the probe network to the entire ventilation system.

Like all CAREL solutions, the boss monitoring system and the devices it controls can also be easily integrated into the building BMS itself, thanks to the natively included Modbus and BACnet communication protocols.
Download
---
boss - complete range for mobile-ready local supervision

Complete services solution for CAREL humidifiers