Indoor air quality and energy efficiency: air handling unit matters!
Optimal indoor air quality, along with proper temperature and relative humidity conditions are key to ensuring our health, well-being and performance while in confined spaces. The air handling unit (AHU) is the heart of the ventilation system in commercial buildings and is designed to achieve these goals. AHUs remove polluted air from indoor spaces – either actually polluted or air that is simply uncomfortably warm or cold – and replace it with clean, fresh air at the right temperature and relative humidity.
Ventilation with outside air is one of the most effective strategies to eliminate pathogens from indoor environments. The guidelines established during the pandemic have introduced new operating criteria for ventilation systems, with a trade-off between healthier air in rooms and higher energy consumption.
This leads to a new dilemma: how to achieve the goal of healthy and safe operation, while at the same time guaranteeing the overall energy efficiency of the unit and the system?
In this context, correct design of the air handling unit is crucial. The right choice of components, such as heat recovery, humidification systems, dampers and other accessories, all properly controlled by an automation system, can play a fundamental role in making air handling units safer and more efficient at the same time.
CAREL, together with the other group companies Recuperator and Enginia, is an innovative and reliable partner for facing these new challenges and helping customers to design new solutions for their air handling units.
We can provide technology and expertise for the energy recovery system, humidification solution, unit control, dampers and accessories capable of on one hand ensuring health and safety in compliance with the most stringent hygiene standards, and on the other of increasing the overall efficiency of the equipment.

The main task of unit controls is to optimise operation of all system components, from a viewpoint of interoperability. The CAREL k.Air controller is a highly flexible ready-to-use solution for air handling unit management. It applies smart control logic to all AHU components to achieve indoor air quality and the highest energy savings.

Relative humidity is a fundamental parameter for ensuring the comfort and hygiene of indoor air. It is now known that a humidity level between 40-60% RH reduces the airborne transmission of bacteria in indoor spaces.
High-pressure spray humidifiers can provide the correct level of humidity by delivering tiny droplets of water directly into the airflow. Their energy consumption is very low (just 4W for each litre of atomised water). CAREL, a world leader in the production of humidification systems for over 40 years, is proud to present cutting-edge technology for high-pressure adiabatic humidifiers with the new humiFog Multizone touch, able to combine mechanical reliability with the most advanced control logic.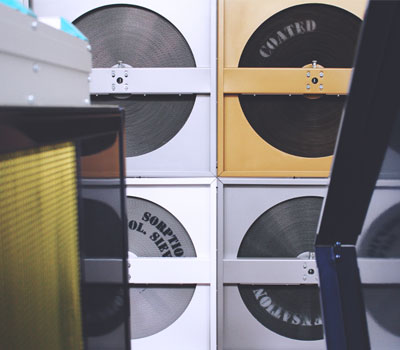 Heat recovery is an essential element in ventilation systems. It requires special attention during design and development in order to achieve the highest energy savings while guaranteeing hygiene.
RECUPERATOR can offer a wide and expanded range of plate and rotary heat exchangers, fully compliant with ERP requirements. Furthermore, thanks to the new HEART selection program, now it is much easier to choose the right heat exchanger that perfectly suits the specific situation.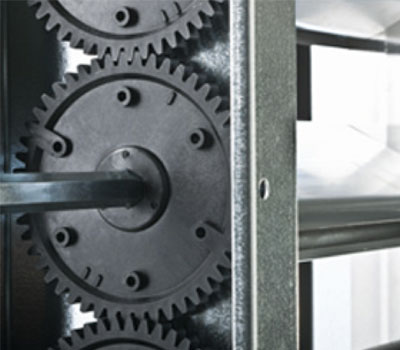 Dampers, inspection openings and other accessories complete the design of high-quality air handling units. Embodying innovative technology, these products can meet the needs of energy efficiency and specific hygienic requirements (VDI 6022).
Attention to detail and a range of sturdy and highly reliable products, combined with flexible services makes Enginia a leading player worldwide in the air engineering sector.
Learn more about "Heat Exchangers"
---
Plate Heat Exchanger Rotary Heat Exchanger
Learn more about "Dampers and accessories"
---
Hinges Dual series Handles Windows Dampers
Download
---
Solutions for Air Handling Units

Solutions for air humidification and evaporative cooling